10 Resume Building Tips to Make You Stand Out
Do you love to keep your resume update-to-date? Or are you one of those who has not touched it since graduation?
Either way, you could probably use some good tips to build your resume. 
A good resume will be more than an overview of your work experience, education, and skills. On average, a recruiter will spend no more than a few seconds on a resume before deciding to move further or not. Hence, it is very important to get it right. Writing a resume from scratch can be a mammoth task and it is quite natural to overlook the small details which can ultimately make or break the deal for you. But fret not. We are here to help you take of these small details and create a resume that can make a great first impression.
Before we get started, let's recall that the purpose of an effective resume is to:
1.Grab the attention of employers and recruiters.
2.Give a glimpse of who you are.
3.Show how you match a given requirement.
4.Get you a job interview.
Here are a few tips to get this right!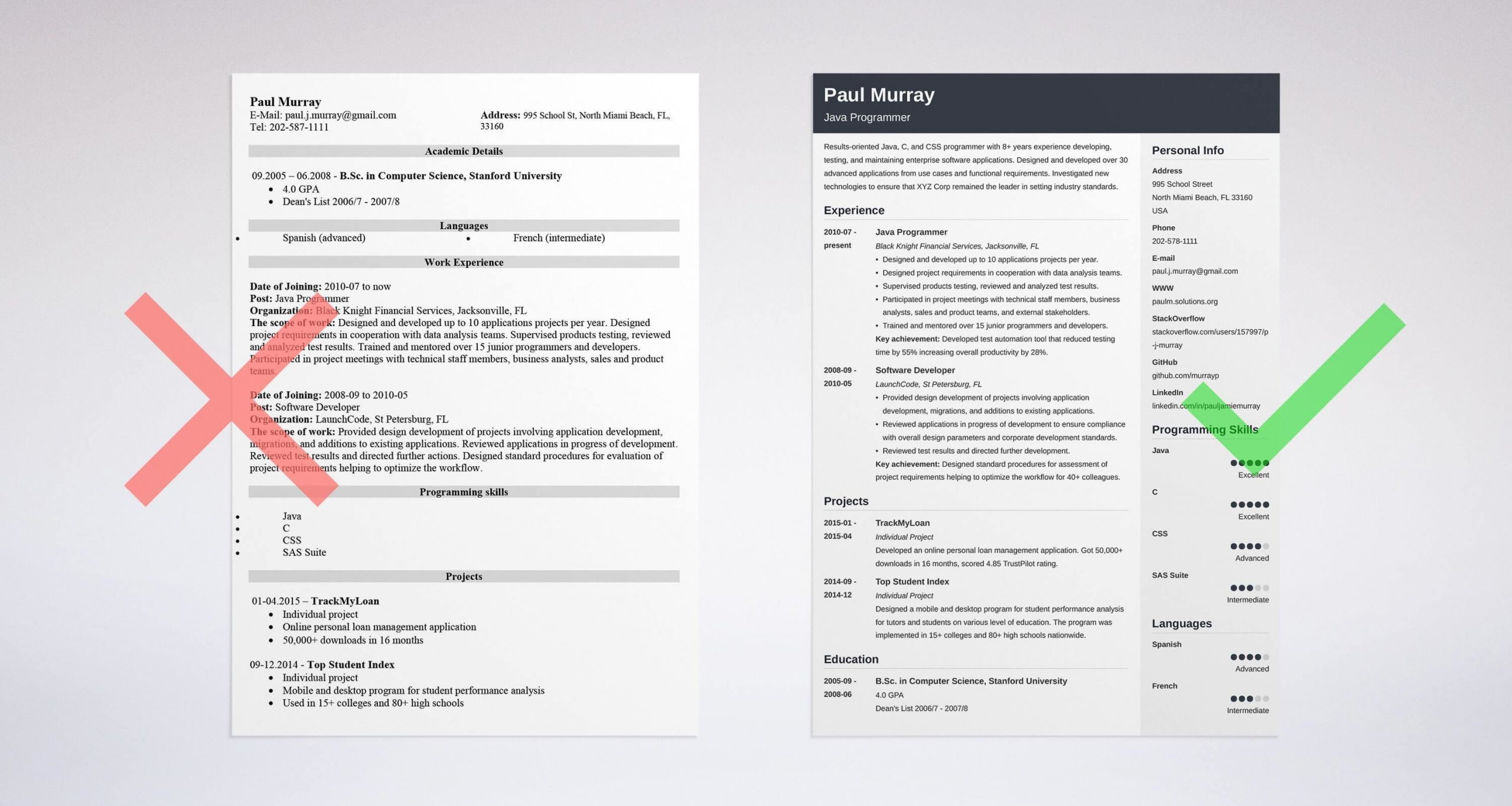 This may seem too obvious, but you would not believe the number of john707@xxx.comand coolguy@yyy.com email ids we receive. A very casual and unprofessional email address may not create the first impression you desire. So, if you have not done this already, it's time to ditch that email address you have been using since high school. Use an email address with your name (preferably full name) and a professional domain like Gmail or Outlook.   Right: john.smith@gmail.com  Wrong: johnlikesbees@hotmail.com
Double-check that the contact information on your resume is relevant and accurate. You don't want to miss an interview because you put the wrong phone number on your resume.
Start from your most recent job and work your way back. In the experience section, put your current job first and in the education section, place your highest degree first.  
This is one of those areas where being conservative pays. Stick to the basic fonts.  

Verdana 
Arial
Helvetica 

Avoid fonts that are too fancy, childish or something that makes reading a tiresome affair!

Comic Sans
Papyrus
Curlz MT

Regardless of what layout and tool you choose to create your resume, make sure the sections are visible and easy to find. You can do this by adding simple subheadings.

Right

Resume Profile
Experience
Education
Skills
References

Wrong

About Me
Accreditations
Professional Background and Work History

Consider adding a Hobbies and Interest section to your resume. In this virtual world, many of us are struggling to get to know the person behind the electronic persona. The idea of an effective resume is to give a wholesome glimpse of who you are.
If you have a professional website or blog, include the URL in your contact section. Similarly, add relevant social media handles as well, if any. For most professionals, that will  include your LinkedIn and Twitter profiles. Professionals from creative fields could also consider adding their Instagram, Youtube, or Pinterest profiles. Make sure that your URLs are live and hyperlink them in the text so that they are easily accessible.
And while you are at it, clean up your online presence. Try to optimize your LinkedIn profile so that it resonates with your resume. Make sure that you have cleaned up "public" information on your Facebook and Twitter accounts. Do a quick sweep to make sure nothing unsavoury is lurking out there on the Internet. Enter your name in Google and see what turns up in the results. You can ask Google to remove sensitive content from the web.    
Tailoring your resume is probably  the queen of resume tips. If you do nothing else, tailor your resume to the job description. Make sure you are qualified and have the skills necessary for the job in the first place. Read the job description carefully. Mine it for keywords. It may sound like a lot of customization but these keywords are key to put on your resume  on top of the pile above others. Keywords are what hiring managers are looking for when they scan your resume.  Do not just send your resume by merely picking the job titles that seem a fit. Reading a job description is as close as you are going to get to reading the recruiter's mind.  
While you may have started as a junior engineer and worked your way up the ladder, you need not add an elaborate description to every role you have held unless the current position warrants it. As a rule, roles older than 10 or 15 years are irrelevant. Add an 'achievements' section within your experience. Illustrating a skill or responsibility with an achievement puts you five steps ahead of candidates with the same skill set as it shows what it looks like when you put your skills to work. When citing achievements use the  X,  Y,  Z  approach. Add numbers and details wherever possible. In situation  X  I did  Y, which resulted in  Z. 
Right:   To generate user engagement, I  performed multiple A/B tests, resulting in a  20% decrease in bounce rates and a  15% increase in sales conversions.
Wrong:   I won an employee of the year award. A good idea is also to enlist the help of References, who can vouch for you. Make sure you alert them that prospective employers may be reaching out to them.     

Make sure that every word you have used is necessary.
Keep your bullet points to six at the most.
Trim your resume summary or your skills section without killing the value.
And kill any extra sections that are not mandatory.
Balance your text and white space to make it aesthetically pleasing to read.

Do not worry about making your resume one page long. You have heard it before: a resume has a perfect length. And that is one page. However, most employers expect experienced candidates to submit resumes that are at least two pages long. Shape resume tips for students and graduates  
Grammatical errors are such a turn off to hiring managers. You really cannot afford to have typos or grammatical errors in your resume. A majority of recruiters will discredit a resume if they see typos. So, a good spell check is essential. Microsoft Word or Google Docs will do a good job of detecting spelling errors, but tools like Grammarly can catch mistakes and typos in your grammar.  And while apps are great for catching mistakes, nothing beats having a friend or mentor patiently read through your resume. They can also give you feedback about your tone and how you are pitching yourself.
A few bonus Pro Tips:
The above tips will help you build a holistic resume, which will also articulate your unique personality. Sharing a few bonus tips that will make you like a pro when it comes to resume building.
Pro Tip 1: Name your resume file properly.
Your resume could end up in an inbox with hundreds of other resumes. And if they are all named "resume," then it becomes slightly difficult to come back to yours for a second glance.   Right: John_Smith_Resume Wrong: Resume
Pro Tip 2: Consider saving a copy of your resume as a PDF. 
Saving your resume as a PDF is one of those resume tips that might not work for everyone. The benefit of saving your resume as a PDF is that the formatting will not change when it's opened. However, if there is an explicit mention of a different format, please adhere to the same.
Pro Tip 3: Match your cover letter to your resume.
Write a cover letter highlighting the position you are applying for and why you are a great fit! We all love good stories. Match the content of your cover letter with your resume, and you are sure on your way to receiving a call for interview for that coveted role! Happy Hunting!